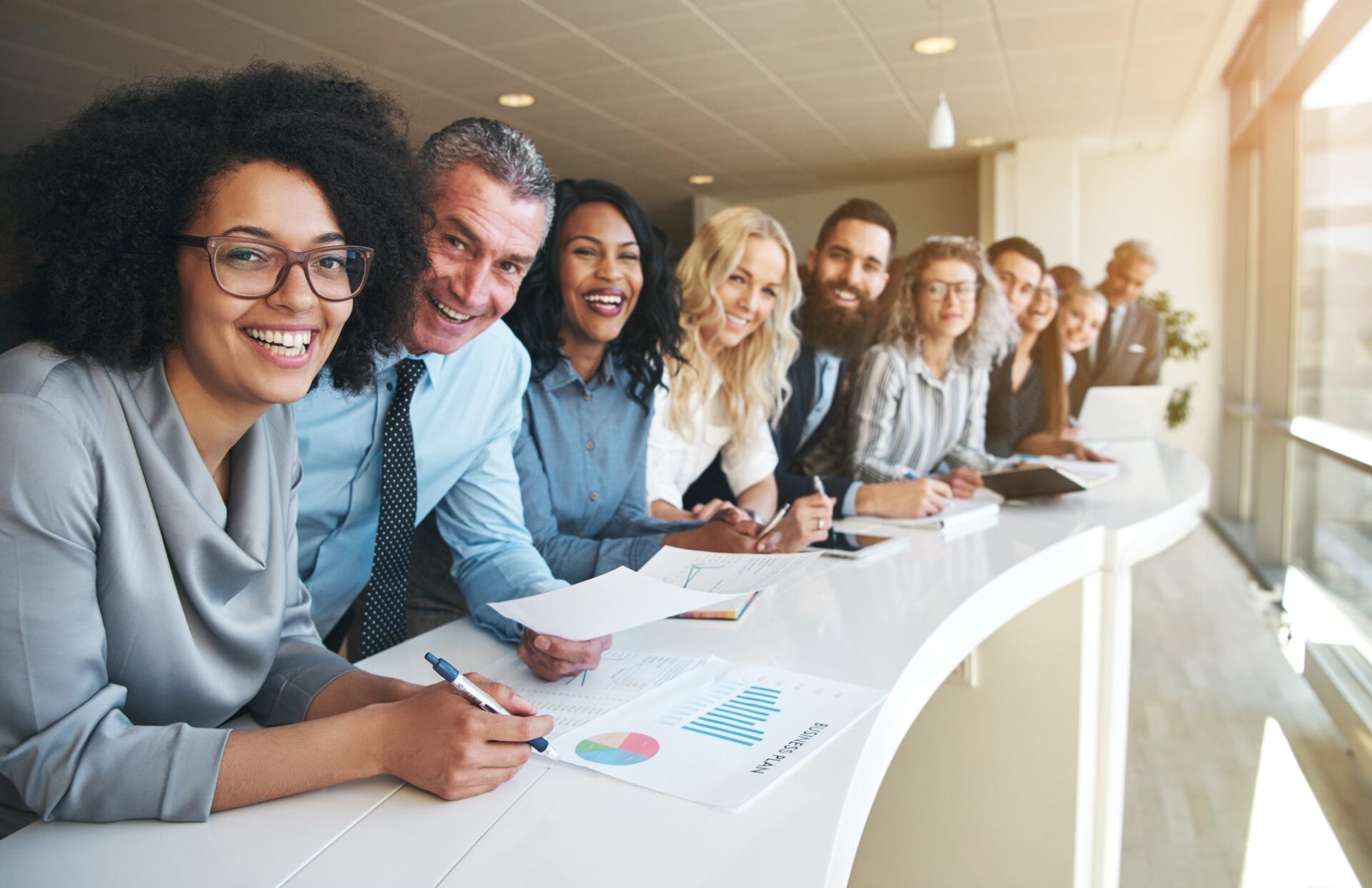 12 Apr

Give Your Breakroom the "WOW" Factor

Your breakroom is one of the most important spaces in your business. So it needs some "wow" factor. That way, it can set your company ahead in terms of employee retention and recruitment. Plus, it supports the well-being of your staff. This leads to a happier, more productive team.

But what gives a breakroom the "wow" factor? What will ensure its an asset when hiring and keeping talent? We hear you. Keep reading for just what it takes to maximize the breakroom experience and create a space that will leave a lasting impression.
Wow, with Better Fixtures
Whether it's a micro-market or office pantry service, ensure your refreshment service area looks its best. Sleek displays, such as those from Fixturelite, can modernize your breakroom. Well-designed racks and shelves are used to organize products giving them an organized and overall pleasing look. It also makes it easy for your team to find exactly what they want to eat and drink.
Boost Office Beverage Options
Give your staff something to brag about in the breakroom. An innovative beverage solution, such as a bean-to-cup brewer, delivers that cafe vibe. This gourmet coffee brewer takes whole beans and grinds them to brew fresh coffee for each cup. It also makes espresso, lattes, cappuccinos, and more. There's no barista or special training needed. The bean-to-cup coffee machine does it all!
Advanced water systems also have a big "wow" factor. These high-tech dispensers take your existing water, filter it, and then turn it into a custom beverage. Your staff can add flavors, sweeteners, and carbonation options. It's a great way to support worker health. Plus, it boosts your company's sustainability goals by encouraging refillable bottles and cups.

Include "Wow" Factor Decor & Seating
For that great breakroom experience, choose colors and decor that create a sense of calm. Go with blues, grays, or green tones to soothe busy staff and encourage those moments of zen. After all, taking a break, even a 5-minute walk to the breakroom, can give the brain the rest it needs after intense focus. Then, when you return to your task, you'll be even more productive.
Choose functional seating that will last many years but still offers a contemporary look. Place tables with multiple chairs so employees can sit together and connect. This opens the door for collaboration and cross-department solutions.
Don't forget the bulletin board! This special place in the break room is perfect for employee shoutouts, anniversaries, and birthdays. It helps your team get to know each other and feel unified.
Use Lighting for the Right Atmosphere
The best coolbreakrooms are bright and airy. The more natural light from the sun, the better the breakroom will feel. That will make your team feel their best as well.
If natural lighting isn't an option, then layer indoor lighting. For example, consider trendy lights with unique shades or unusual fixtures. This will create a more inviting space, encouraging staff to come in and renew.
Experience the Breakroom "Wow" Factor
Bringing the "wow" factor to your breakroom makes it special. This unique place will be key to retaining employees and enticing new talent. Work with your breakroom service provider on adding the key elements to make your breakroom shine.
Need a breakroom service provider? Coolbreakrooms has a list of Authorized Providers ready to assist. From modern fixtures to help with breakroom layouts, these service providers will enhance the overall breakroom experience in your building.