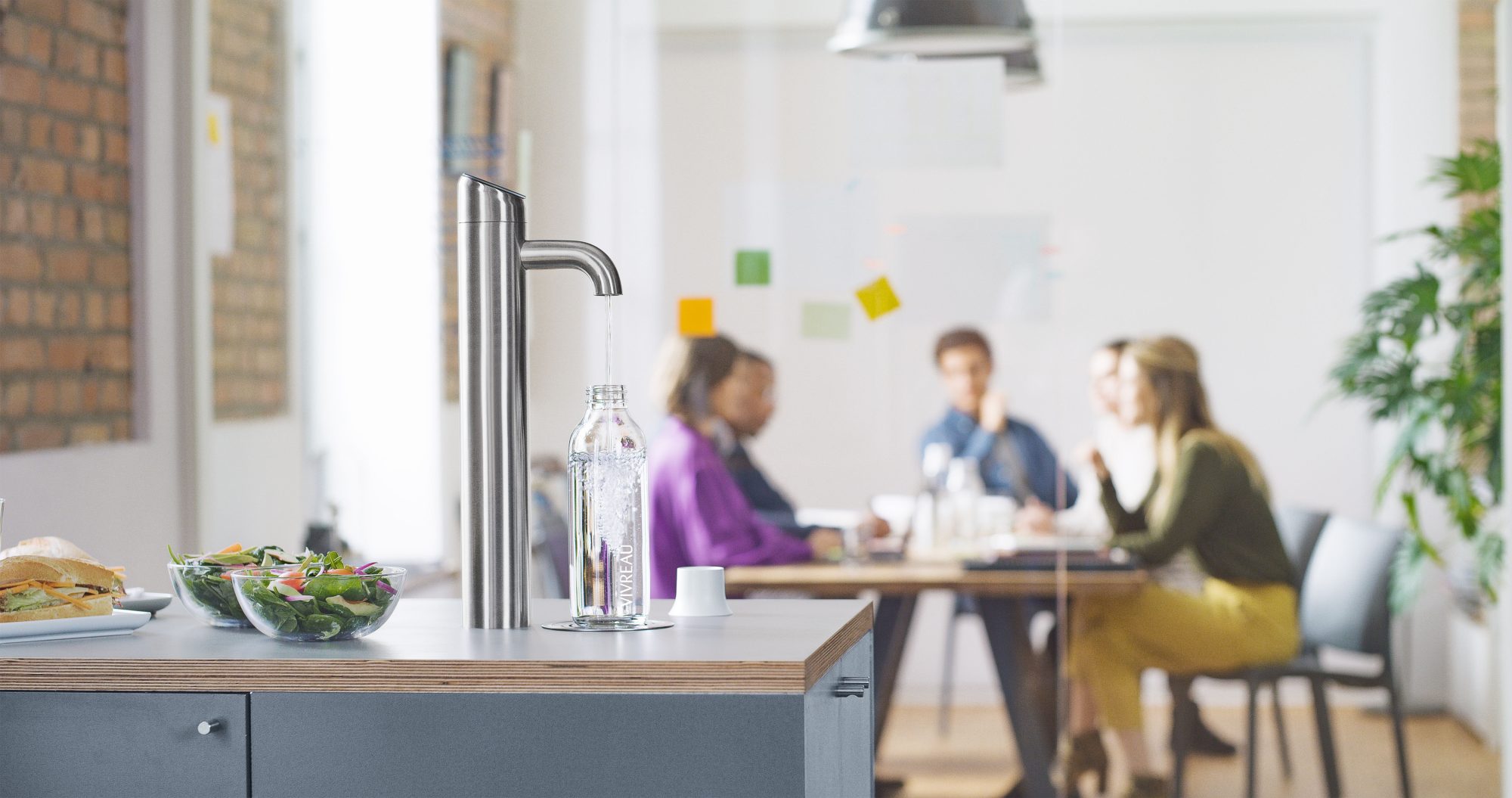 11 Jan

Vivreau: The Advanced Water System Everyone is Talking About

Vivreau's product innovation and sleek designs are changing the way people drink water at work. Sure, there are many water filtration systems on the market today. So, what makes Vivreau your best choice? No other system offers the full range of benefits.

There are 4 key reasons to consider a Vivreau water system. Read on the learn why more companies are adding it to their breakrooms. And putting it throughout their entire workplace.
1. Cost Savings
If you provide single-use bottled water free to your employees, then you know it can be expensive. Even with bulk prices, it can add up to thousands of dollars per year. So, how can you save on bottled water, while making it convenient for staff? And portable? And delicious?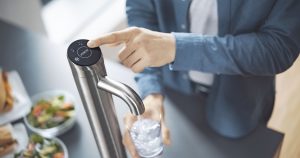 Vivreau systems attach to your water line and provide higher quality water that adds up to cost savings.  Think unlimited ambient or chilled still, sparkling, or semi-sparkling water. The many options alone makes this water system more attractive than plastic water bottles.
2. A Tasty Health & Wellness Booster
According to 2022 statistics from Zippia, 87% of employees consider health and wellness when choosing an employer. This means wellness programs and healthier choices at work are a must. A Vivreau water system will inspire your staff to drink more water. This leads to hydrated employees that are happier at work and more productive.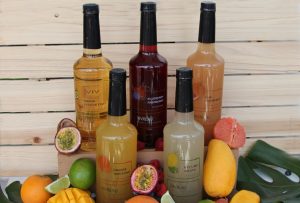 Vivreau's all-natural flavor enhancers are unique in the market. Plus, they have no sugar added.  What a great alternative to sugary drinks and pricy infusions! Choose delicious flavors like tangerine, mango, passion fruit, and mojito. Most of the fruits are sourced in the U.S.
Vivreau makes water hygiene a top priority. Safeguards are built into their systems to remove bacteria and keep their water dispensers clean. Vivreau's own HygienePlus and ThermalGate technologies provide clean, pure water – as well as peace of mind.
3. Brand Building
Vivreau's designer bottles are made of durable, commercial-grade glass. They also offer a novel branding option. Simply, put on your company logo and message.  Then, the bottles are quality gifts for employees and customers.  They also make an impact on clients and guests that visit. They are a great way to showcase your business and its commitment to the earth.
4. Environmental Responsibility
Vivreau helps its clients be more eco-responsible. Research shows an 86% reduction in carbon for companies using Vivreau water systems over pre-bottled water. How can that be? Just imagine how much energy is used to draw water from a distant source. And the power that is used to clean and bottle that water. Finally, the fleet of vehicles driving that pre-bottled water to retailers and end users.
Vivreau's water system diverts thousands of single-use water bottles away from landfills. They use a natural refrigerant to chill water for on-demand drinking. Their systems also consume a low amount of power. This makes them an eco-friendly way to enjoy premium chilled and sparkling water in your breakroom.
Better Than Disposable Bottled Water
Vivreau offers easy access to bottled water but with more benefits. Interested in a Vivreau water system or other breakroom services? Coolbreakrooms has the inside track to hundreds of high-quality service providers. We are happy to put you in touch with the right company to make your breakroom vision a reality. Reach out today!