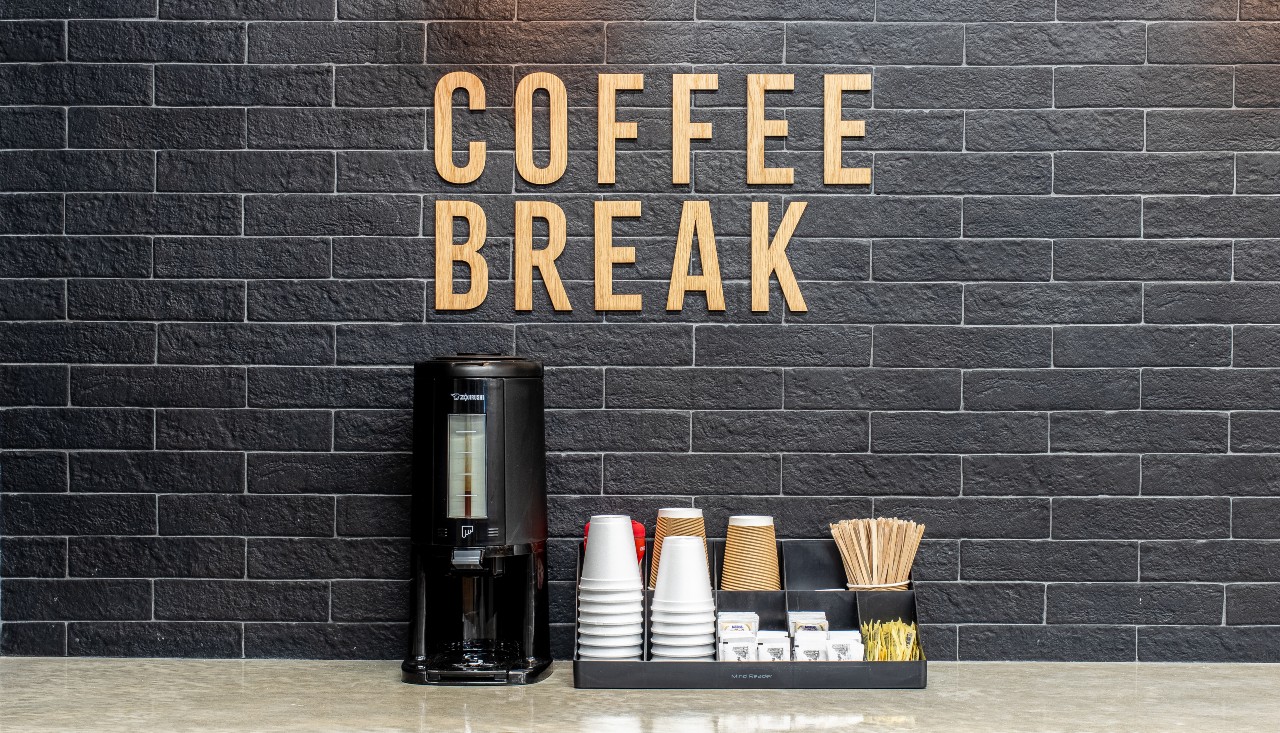 17 Nov

Which Office Coffee Maker is Right for You?

An office coffee maker can improve your workplace by energizing employees with a variety of delicious brews. But how do you know which office coffee maker is the best for your breakroom needs?

We will help you understand the different types of coffee equipment available for your office coffee service. Read on to learn more what makes them unique.
Traditional Coffee by the Pot
When you think of office coffee service, you likely think of a traditional pour-over coffee brewer. This type of coffee maker sits on a breakroom counter and can connect directly to your water line or water filtration system. Hot water pours over coffee grounds in a filter to brew coffee. Traditional coffee makers are tried and true and produce high-quality java.
Traditional office coffee makers are great for breakrooms with lots of coffee drinkers. One brewing cycle can produce an entire pot of coffee to fill many needy cups! Once brewed, coffee is held in an insulated urn or airpot to keep warm. Your team can fill and refill their cups from the urn or airpot for fast, reliable access to gourmet coffee. However, because the coffee maker brews an entire pot, it can limit the variety of options available to staff.
In the end, here's how traditional coffee service breaks down:
Pros: Great for high volume, affordable, minimal cleaning needed
Cons: Less variety
Single-Cup Office Coffee Makers
If you are looking for more coffee variety in the breakroom, a single-cup coffee maker may be your answer. Single-cup coffee makers use individually wrapped coffee pods to brew one cup of coffee at a time in just a few seconds. Each drink is guaranteed to be hot and fresh. Single-cup brewers are also easy to clean and maintain.
Many of the top coffee brands offer single-cup coffee pods. This allows you to stock your breakroom with a large variety of coffee choices and even take advantage of seasonal flavor offerings. Each staffer can select the flavor and strength they love at any time of day. Single-cup coffee makers even brew tea or hot chocolate, making them very versatile.
Each single-cup coffee pod is individually packaged. Therefore, the cost may be higher per cup than traditional coffee. The packaging also needs to be discarded or recycled. Another consideration is wait time. Each drink takes only a few seconds to create but that time can add up during a rush in a large workplace. Some staff may take additional coffee pods home to brew, leading to added expense.
Here's how single-cup coffee shakes out:
Pros: Fresh and hot every time, easy to clean, many drink options, employee approved
Cons: Higher cost per cup, potential wait times, additional waste, shrinkage
Bean-To-Cup Coffee Brewers
A bean-to-cup coffee maker is like having a coffee shop in your breakroom. Whole beans are located in a hopper atop the machine. When someone selects a drink on the touchscreen, beans are freshly ground and then brewed. It makes the entire breakroom sound and smell like your favorite café.
Bean-to-cup coffee machines are sophisticated yet very easy to use. They are great for companies that want to reward their staff with a superior coffee experience in the breakroom. A bean-to-cup brewer makes impressive specialty coffee drinks. For example, fresh espresso, lattes, and cappuccinos can all be made without the need for a barista! Multiple coffee beans are available for grinding at any given time. Plus, real dairy provides delicious frothy toppings.
Bean-to-cup coffee brewers are the gold standard for office coffee. With that distinction comes a small amount of daily maintenance. This might be a simple rinse cycle at the end of the day.  Also, coffee bean hoppers may occasionally need refilling. The right breakroom service provider should handle most of your maintenance needs.
The bean-to-cup breakdown:
Pros: Freshly ground beans, specialty coffee drinks including espresso, impressive technology
Cons: More expensive equipment, daily maintenance
Which Choice is Right for You?
Hopefully, you've now decided which office coffee maker is best for your breakroom.  But, our Authorized Service Providers are always available to guide you toward the right choice. They can provide you with the perfect coffee maker and coffee products. Plus, they have all the extras you need to create your ideal office coffee program.
Coolbreakrooms specializes in all things breakroom. Let us put you in touch with one of our Authorized Providers to create the breakroom of your dreams. Call us at (800) 795-6799 to get started!