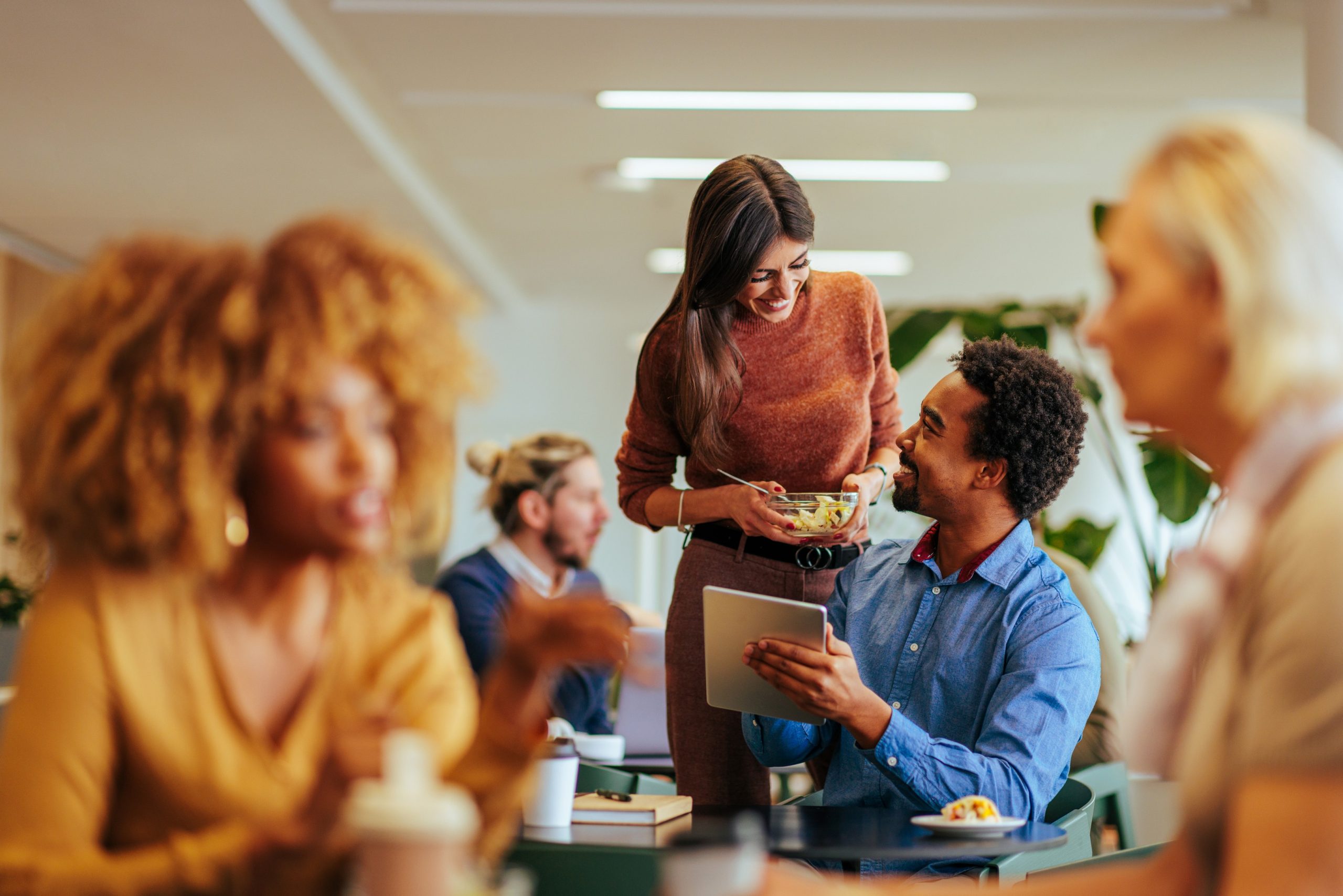 04 Oct

A Peek at Pantry Service

Confused about what defines Pantry Service? We're getting out our telescope to clear it up for you. Breakrooms typically have either Pantry Service or Micro-Markets. If a pantry could speak, it would say, "If it's free, it's me". A Micro-Market would say, "Please scan your products and pay".

Can it say both? We'll look at that in a bit.
How did Pantry Service come to be?
Pantry Service started when tech companies needed to recruit the best talent and keep them from giving the competition a look-see. What started as FREE office snacks and coffee ballooned into drinks, fruit, salads, sandwiches, bulk snacks, craft coffee with baristas, cold brew, and even beer and wine in the late afternoon/evening. Even now, the free offerings continue to expand and evolve quickly. We are still eyeballing what the next great offering will be.
So, put those payment methods away and get together for a nosh. Call it what you want. Office Pantry Service, Payless Pantry, Free Vending (no machines here), Food Pantry, it doesn't matter. When we look at it through our opera glasses, we see healthy offerings with great variety. We take what you want to spend per person per day and build a menu customized for your employees. Once approved, we manage the spending with the products selected. Does it change? Heck yeah! We rotate new ideas quarterly or sooner depending on your preference.
Benefits of having Pantry Service
What is the payoff for providing Pantry Service?  Take a look at some of the key benefits of offering free food, beverages, and snacks in your workplace.
Helps recruit top-notch employees
Retains valuable team members
Builds a positive corporate culture
Improves corporate wellness by supporting healthy behavior in the workplace
Creates a go-to space for collaboration, bonding, and friendships.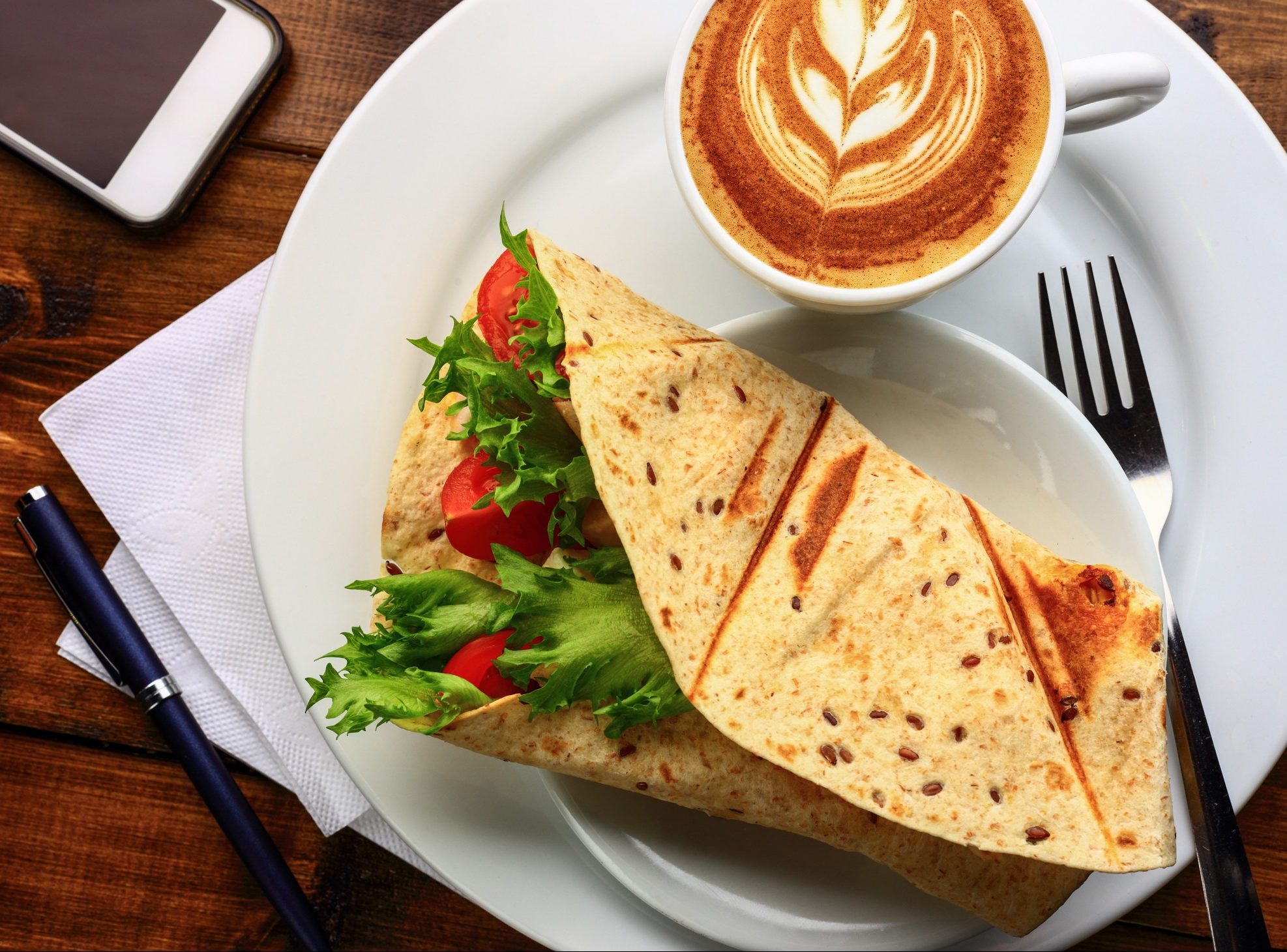 We believe that every sized company should offer Pantry Service. It doesn't matter how many employees and guests you have. The product selections can be customized based on your budget. We offer Bronze, Silver, Gold, and even Platinum program levels. Regardless of your choice, our white-glove service is always standard. We never stop listening, exploring new ideas and foods, communicating, providing better technology, and partnering with you to build the wellness culture you are pursuing.
Let's Peek at recent Pantry Service trends
Here's a hot one for you. Employers are spicing things up in the breakroom with hot sauce bars. There are hundreds of hot sauces available to choose from. We've seen 7 different varieties in one pantry. We need some water just thinking about it.
How about a cold one? Well, cold brew is a rage right now. Some locations change out the kegerator on Friday afternoons for a beer kegerator. Let's hang together a little longer…
2023 trending #1 snack food? Cinnamon rolls. By formulating cinnamon rolls with ingredients such as plant-based proteins or natural sweeteners like allulose and monk fruit, it's possible to create a tasty treat that is also nutritious. Hmmmm…we'll need a taste test to prove this one out.
How about a little bit of both? Pair your Pantry Service with a Micro-Market
Now, what we're talking about is a hybrid program. It allows you to offer a selection of free items to show your appreciation, while also providing a wider range of snacks, beverages, and healthy foods. A hybrid program is a great choice if you want to offer some items free and charge for others. There is so much more to Pantry Service Coolbreakrooms can share. We don't need the Hubble Space Telescope to show you. Just contact us and we would be thrilled to wow you with all the possibilities.