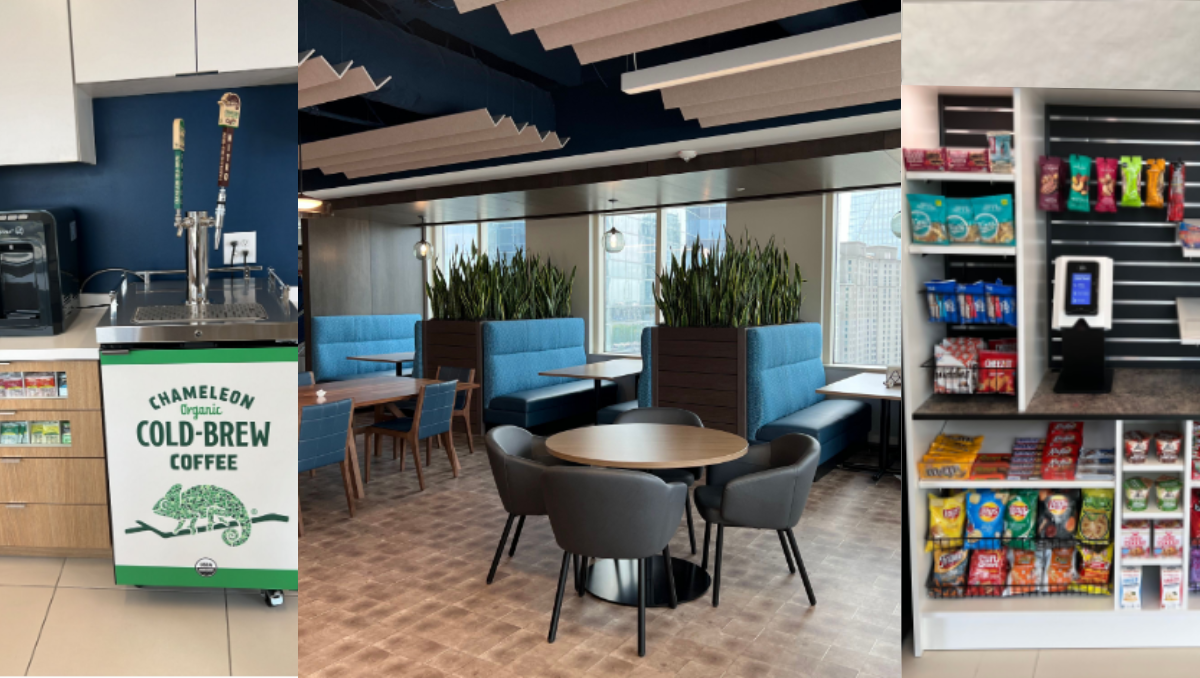 27 Sep

Hybrid Breakrooms: Trend Alert

Companies no longer need to decide between traditional pantry service or a micro-market. Why? Because hybrid breakrooms are the best of both worlds.
What Are Hybrid Breakrooms?
Hybrid breakrooms offer a mix of company-paid food and drinks, plus options staff can buy. It's a way companies can give a little and get a lot of employee appreciation in return.
A Look at the Benefits
Hybrid breakrooms combine the best aspects of an office pantry and a micro-market. Here are some highlights:
Increased Variety
With a hybrid breakroom there are more choices than pantry alone. It allows you to have a fully functioning market with select items at no cost. Thus, your company can maintain its budget, while your staff gets more drinks, fresh food, and snack options.
Many Ways to Customize
Want to offer free office coffee, tea, and beverages? In hybrid breakrooms, the choice of what to offer is yours. Many companies find free coffee is one of the most sought-after work perks. Or how about bulk snacks, such as nuts, dried fruit, or mini pretzels? Free snacks like these can help satisfy employees' snack cravings during the work day.
A Healthy Focus
Many companies choose to offer free healthy items to employees in a hybrid breakroom. Free fresh fruit and healthy snacks are an effective way to promote healthy eating habits. Your company's health insurance provider may even help cover the cost of these initiatives.

Hybrid Breakrooms Boost Workplace Culture
One of the biggest benefits of a hybrid breakroom is how it makes employees feel. They love free snack and drink options provided by their company. As a result, they feel appreciated and valued at work. A hybrid breakroom is not only great for employee retention, it entices new talent too.
At Coolbreakrooms, we love bringing together companies looking for amazing breakrooms with providers of the best products and service. If your breakroom needs a boost, contact us or give us a call at (800) 795-6799!