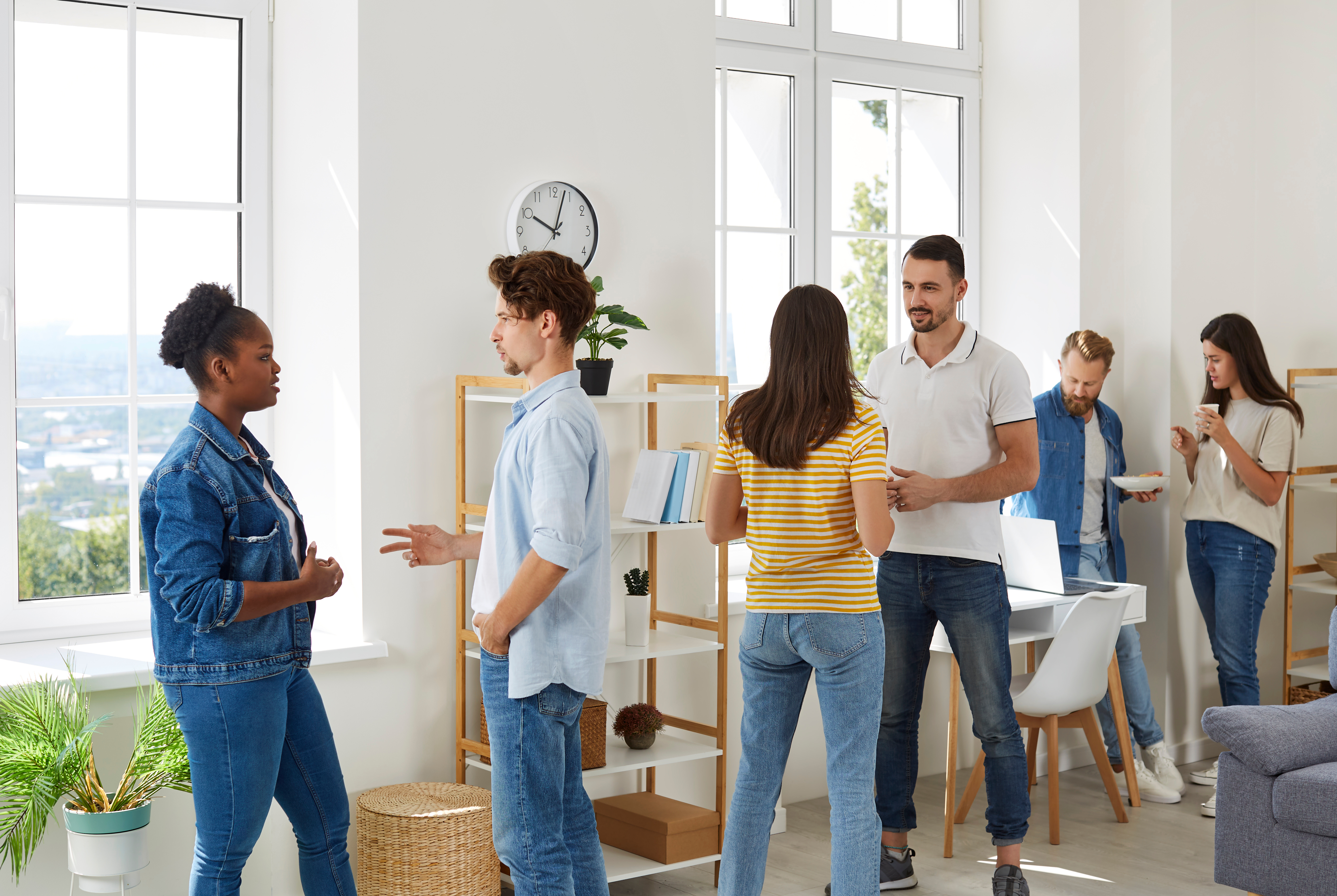 27 Jun

Summer's Here! And So Are Tips To Keep Your Breakroom Cool.

In many parts of the country, summer means heat. These warmer temperatures can spoil the awesome vibe you created with your breakroom. With rising temperatures, cooling equipment works a bit harder and employees need support for health and hydration. 

Keep things running smoothly this summer season with some of our tips and tricks. It might even boost employee appreciation of your break room, which can drive up retention. So, read on for ways to keep the cool in your coolbreakroom.
Make Summer Chill
The breakroom should be a place employees can escape from the heat. So, prioritize comfort by maintaining an ideal temperature range. Aim for a cozy indoor temp between 68 and 76° F, as recommended by the Occupational Health and Safety Association (OSHA). This will help you strike the perfect balance. With a chill breakroom, you'll create a welcoming space where employees can unwind and recharge.
Offer Healthy Foods
It is important to offer nutritional options during the hot weather. This helps set staff up for success in their wellness goals. It also leads to higher productivity! Yes, really! Healthy employees are more energized and ready to work hard, all summer long.
Here are some suggestions for healthy and hydrating snacks. 
Fresh fruits and vegetables.

Fresh ingredients are great for summer. The more natural water content, the better for staying hydrated. For example, watermelon, grapes, and cucumbers are great

summer snacks

.

Yogurts and smoothies.

Nothing beats a cool treat to help cool employees down. Yogurts are full of calcium and benefit gut health. Smoothies come in many flavors and can offer essential nutrients as they refuel.

Salads and wraps.

Foods with healthy ingredients and fresh snap are ideal to beat the heat. Breakroom solutions such as

micro-markets

 

can offer your staff meal options such as salads, wraps, and more. 

Bring in the H2O
Make sure your office water cooler is ready for the challenge of warmer weather. Check the filter and remove any scale build-up. Of course, a reliable breakroom service provider will do this for you. That way, you'll know the water cooler is ready to serve all summer long.
If you have a number of employees needing water, it might be time to consider a second water station. Then it's accessible to more workers during a busy day. In addition, water and ice combo machines can maximize the cooling effect.
A great way to encourage staff to drink more water is to offer flavor enhancers. Add herbal teas and water infusions to your breakroom products. This lets everyone personalize their water and sip on something tasty. 

Master the Art of Safe Food Storage
With temperatures soaring, it's a must to remind staff about food safety and storage. So, encourage them to use refrigerators and coolers, but also to label and date food. Some items perish faster than others. Remind staff to discard anything spoiled or after a certain time period. This will keep the breakroom smelling fresh and clean!
Update Your Breakroom this Summer
In the end, a great breakroom offers benefits to employees. In the summer, that means a cool retreat filled with items that hydrate and enhance health. The benefit is better productivity and employee retention. 
If you need help finding breakroom service, coolbreakrooms can help. We have a list of breakroom service providers from across the country that provide exceptional service. Find out who is in your area. Contact coolbreakrooms today at (800) 795-6799.