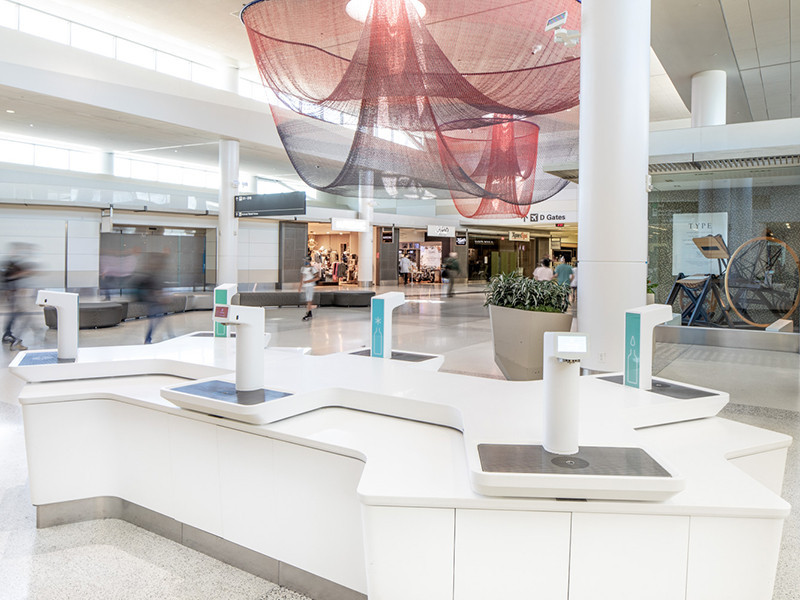 09 Jun

The Future of Water Filtration

Water filtration systems are becoming increasingly popular in workplaces of all sizes. Why? Employers recognize that proper hydration supports employee wellness and productivity. In addition, employers want to provide water in a more environmentally responsible manner.

Over 17 million barrels of oil per year are used to satisfy American's demand for plastic water bottles. And, surprisingly, the majority of those plastic water bottles are not recycled. In an effort to reduce waste, businesses and communities alike are installing reusable water bottle filling stations to make water in common areas more accessible and convenient. There is additional focus on designing these water filtration units in a sanitary and appealing way.

The San Francisco International Airport (SFO) is a shining example of this effort. In 2019, it became the first airport to completely ban the sale of single-use plastic water bottles in its facility. At the time, SFO already had 100 water fountains on site but it wanted to further improve travelers' access to quality water sources. It made a significant investment to add new water filling stations throughout its terminals and common areas.

Recognizing that travelers typically opt for bottled water over public dispensers, SFO sought to encourage use of their water filling stations by incorporating modern design, advanced technology, and superior health & safety features. They employed and consulted with a talented design and build team to meet their goals. Billings Jackson took the lead in designing water filling stations that are simple to use and promote social distancing. The taps are completely touch-free, using sensors and hand movements to activate the dispenser. Water bottles placed under the nozzle are filled accurately and any potential spills are quickly drawn away. In addition, the filling stations non-porous surfaces are easy to clean and maintain.

Billings Jackson also collaborated with several other contributors on the project, namely Italy-based Blupura for the water cooler systems. The water is triple filtered and has UVC light filters in the feed as well as in the dispenser to ensure water purity and taste. Water is available chilled, ambient, or hot, with safety measures in place to ensure it never exceeds a certain temperature.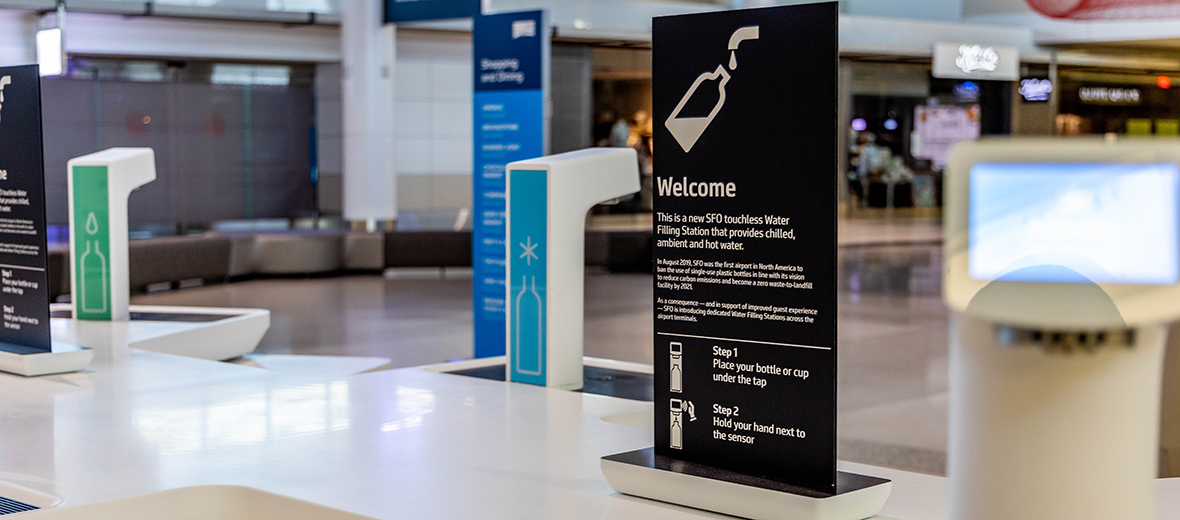 SFO started with a six-tap water filling station and it has grown significantly since. The thought and expertise that went into this project signifies a major shift in the way businesses and communities are choosing to hydrate guests and employees. More emphasis will continue to be placed on environmental responsibility and it will certainly impact the way employers update their breakrooms services and support their employees need for proper hydration in the workplace.
Coolbreakrooms believes high quality water filtration systems are essential in the workplace. If you want to explore updating your water filtration system or your breakroom services we can help. Get in touch via our website or call (800) 795-6799