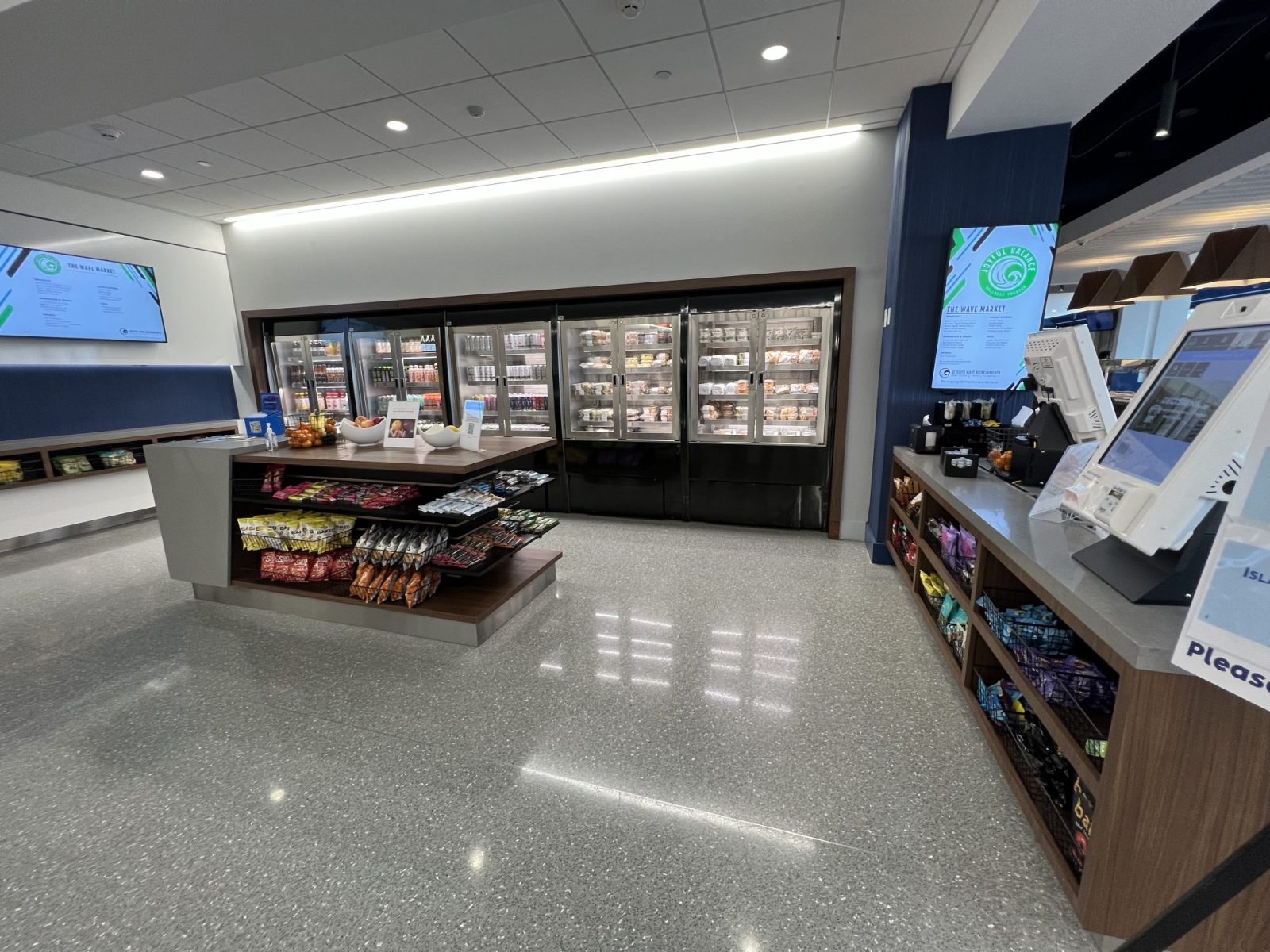 08 Jun

Fueling Healthy Habits and Creating Connections in the Breakroom

Posted at 10:00h

in

Bevi

,

Breakroom Benefits

,

Coffee Services

,

Cold Brew

,

Company Culture

,

Featured Breakrooms

,

Free Snacks

,

Fresh Fruit

,

Health & Wellness

,

Office Coffee

,

Office Water Service

,

Pantry Service

,

Snacks

,

Water Service

Welcome to Elevance Health, where the art of building a thriving workplace culture meets the science of employee well-being. Tim Bright, the Director of Workplace Experience, partnered with Seventh Wave Refreshments to create a Coolbreakrooms-worthy service that goes above and beyond. Throughout the building, employees will find healthy snacks, beverages, and fresh food for free. Yes, we said free!

So, join us on a tour of this remarkable office in the heart of Atlanta as we explore how Elevance Health is redefining workplace nourishment and fostering a culture of wellness in the breakroom.

Investing in the Health of Humanity
At Elevance Health, their healthy breakroom service is seen as an investment in the well-being and vitality of their team. The products stocked must meet specific health guidelines, ensuring that employees are fueled with nutritious foods. The choice to provide better-for-you items promotes a healthy lifestyle in and out of the office. The micro-market has various refreshment options to cater to diverse preferences and dietary needs.
On the micro-markets shelves, you will find trendy treats like Woah! Dough bars and Unreal Peanut Butter cups. In the coolers, you can also find items like kombucha, energy drinks, fruit cups, and mouthwatering salads. The market's sleek layout makes finding something satisfying and delicious simple and easy!
Unlike traditional micro-market services, there is no need to swipe payment at the self-checkout kiosk. All items are at no cost to employees. Blending an office pantry concept with a micro-market design is becoming an increasingly popular trend that we expect to see more of in the future!

Craft Brews & Healthy Hydration
Having refreshment stations conveniently placed throughout the building was important to Tim and the Elevance Health team. Their intention was to give employees easy access to gourmet coffee and teas, no matter where they are located in the office. Therefore, individuals can craft specialty beverages like lattes and cappuccinos at the bean-to-cup brewer. Or, visit the 12th floor's coffee keg and sip on a nitro brew from Apotheos, an Atlanta-based coffee roaster.
When looking to quench their thirst, the Bevi water cooler provides a unique experience. For instance, employees can personalize their water with carbonation and flavor enhancements. Additionally, they can also add electrolytes, caffeine, and essential vitamins. With five coolers placed throughout the office, staying hydrated is hassle-free!

Dedicated Spaces to Recharge & Connect
Another priority for Elevance Health was to encourage community-building and a healthy work-life balance. Motivational quotes adorn the walls, reminding employees to prioritize self-care. With two dedicated amenity floors, employees are encouraged to recharge and unwind. These floors are divided into "neighborhoods," catering to different needs, including areas for travelers, wellness retreats, a game room, and even an outdoor patio. With flexible seating, meeting spaces, and private phone booths, the amenity floors are a crowd favorite among employees.

Redefining Healthy Workplace Refreshments
Elevance Health is leading the charge on a new way to work by prioritizing employee wellness and building a supportive workplace culture. With a top-notch breakroom service and their commitment to humanity, they are an inspiration to businesses everywhere.
Interested in elevating your workplace culture with a healthy breakroom upgrade? Coolbreakrooms is your trusted partner! With our expanding network of Authorized Providers, we have the expertise and resources to help deliver your company's ideal refreshment service. So, take the first step towards enhancing your breakroom benefits and contact us for a complimentary consultation!