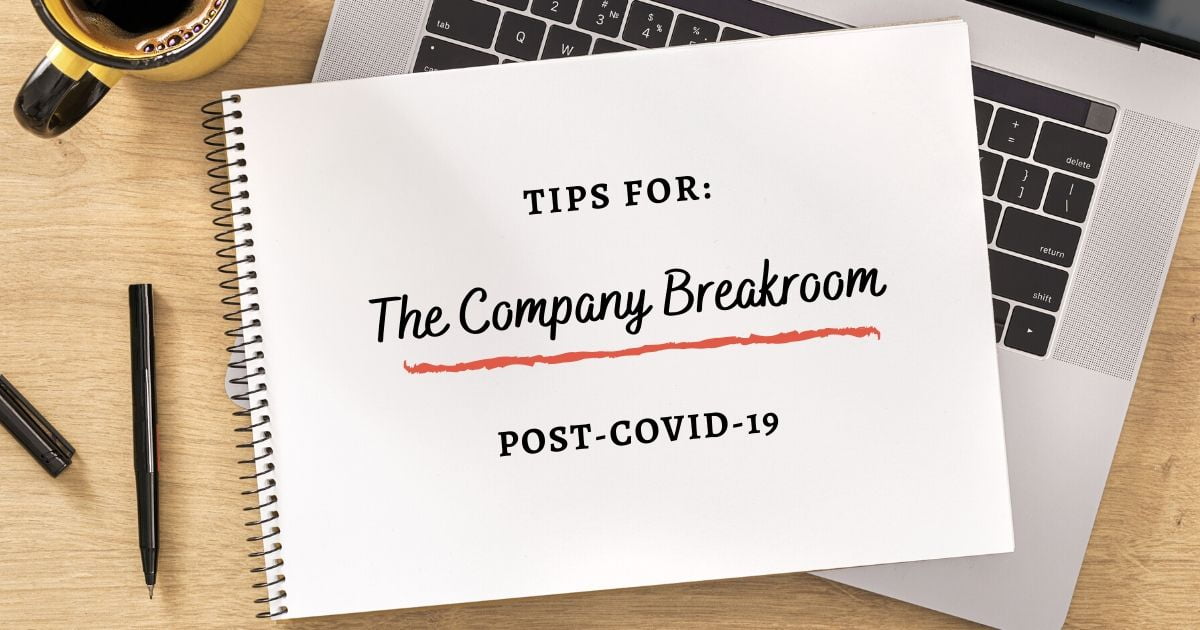 09 Jun

Company Breakrooms: Post-COVID-19

What becomes of company breakrooms in the post-COVID-19 era? For now, employers will need to reconsider the place that was once a great location to dine, socialize, and collaborate.

No doubt, your company breakroom will require updates to better serve your workforce. But a safe, well-maintained breakroom is a valuable employee benefit, especially now. Here we are offering some advice for updating your breakroom. It should serve as a complement to the recommendations issued by public health agencies and experts.

Rethink your breakroom layout and selections

To encourage distancing, post limits to the number of employees allowed in your breakroom at one time.  Consider moving equipment and displays further apart from each other if space allows. Open stock and communal food options should be replaced with an increased selection of individually packaged choices. Based on the size of your breakroom, seating should be greatly reduced or even eliminated.  If breakroom seating options are not viable right now, employees will still benefit from grab-and-go food and beverage options.  The convenience will allow them to avoid leaving the office for a meal or snack.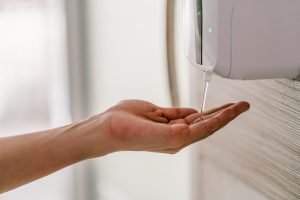 Review and revise cleaning and sanitation practices
Breakrooms will need to be cleaned and disinfected more thoroughly and often, especially countertop surfaces and high touch areas. Make these cleaning practices routine and frequent and ensure the habit is diligently maintained.   Disinfecting wipes should be available for employee use in the breakroom too.  In addition, hand sanitizer and handwashing stations should be easily accessible and well-stocked.
Make sure your breakroom services provider is keeping you safe
There are big differences in the way breakroom service providers operate.  It is important to make sure your provider follows strict health and safety protocols.  Your provider should be issuing open and clear communication on what they are doing in response to COVID-19, including the measures they are taking in their warehouse.  Delivery drivers should wear masks and put on a fresh pair of gloves or wash their hands at every visit.  They should also be aware and respectful of any new processes your company has put into place to ensure your employees' well-being.  At the end of every service call, your breakroom services provider should also be thoroughly cleaning all equipment and high contact areas.
Take advantage of technology
Better breakroom service providers use state of the art technologies that are extremely beneficial in today's workplace.   Find out what your breakroom provider offers and encourage your employees to take advantage of it.  They may be able to pay for their vending machine or micro-market purchases, report issues, request new items, or even see your provider's COVID-19 policies all from the convenience of their own mobile device.
Get everyone on board
Finally, communication and consistency are essential to ensuring new processes are being followed at the office.  Post reminders and tips, especially in shared areas like the breakroom.  Encourage and recognize employee's efforts to follow new procedures.  Everyone plays a role in keeping their workplace safe and their co-workers healthy.
If you want more advice or to explore breakroom services in your area, Coolbreakrooms can help.  They are a company dedicated to improving breakrooms across the nation.  Coolbreakrooms specializes in helping companies update their breakrooms and find trusted local providers. Contact them at (800) 795-6799 or info@coolbreakrooms.com.