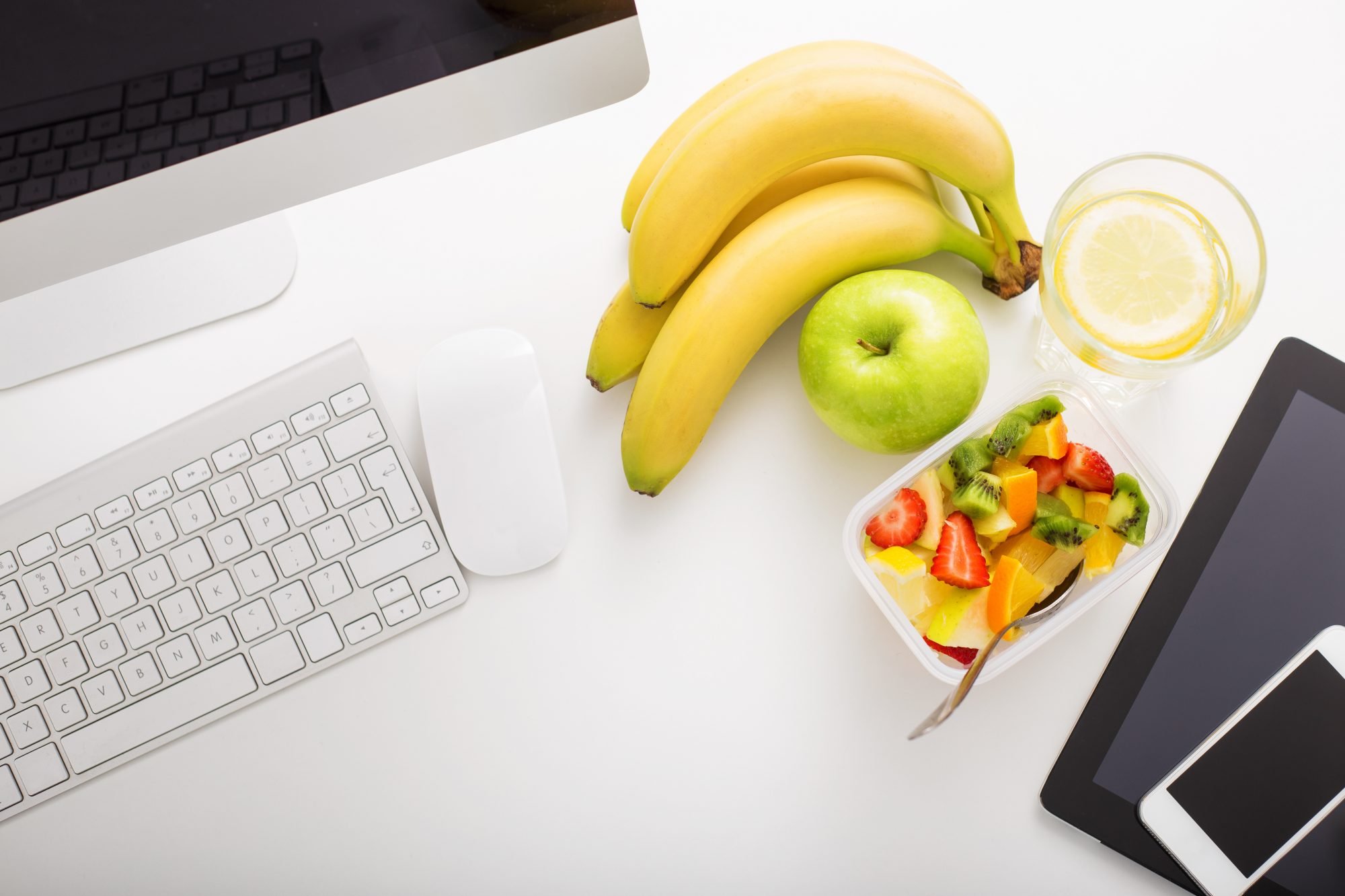 14 Jan

Increase productivity by doing this to your breakroom

Everyone knows eating broccoli is better than eating a donut. However, lots of people choose the donut. Why is that? According to Mintel, the top reasons for not eating healthy is due to lack of availability, cost, confusion, time, and taste. On top of that, many Americans have no motivation. In a work environment, isn't it easier to grab McDonalds than wait for a salad, hoping it will keep you full until dinner? This is a pretty common problem in the American workforce.

If you enter a breakroom, chances are, you will find a vending machine with soda, chips, and candy, with possibly a fridge to hold your pre-made meals. There isn't much variety, meaning people need to make a choice: wake up earlier and make a meal or go out for lunch. If they wake up earlier, it's probably to grab Starbucks on their way to work. In fact, 66% of consumers buy their lunch rather than pack one, costing them about $37 per week. Meanwhile, many consumers spend more than $20 a week on coffee, according to a Workonomix survey, which leads to a yearly average of $1,092. (Commuters pay even more.)

Most Americans want to eat healthier, but don't see a clear benefit or route to get there. By making healthy choices available, you can save them money and time, allowing them to focus better on their actual job.

Even if you can't afford to offer full lunches, you can still offer healthy food. Additionally, employees may prefer meals that are quick and easy, due to working odd hours. For example, your breakroom could act as a tiny store, where people could pick and choose salads, sandwiches, etc. out of a fridge. You could also offer yogurt, granola bars, trail mixes, and many other choices. Offering healthy food doesn't need to be a sacrifice; instead, it could greatly enhance the work environment, physically, mentally, and even emotionally.

Sometimes, a breakroom is seen as a last resort. Often times, this is due to lack of choices and bland environment. Of course people avoid it. Why not make it their first resort? Breakrooms can transform the entire office, whether that's bonding in the breakroom or simply having better, healthier food options.

If you want your breakroom featured, call (800) 795-6799 today for a free, no obligation consultation.