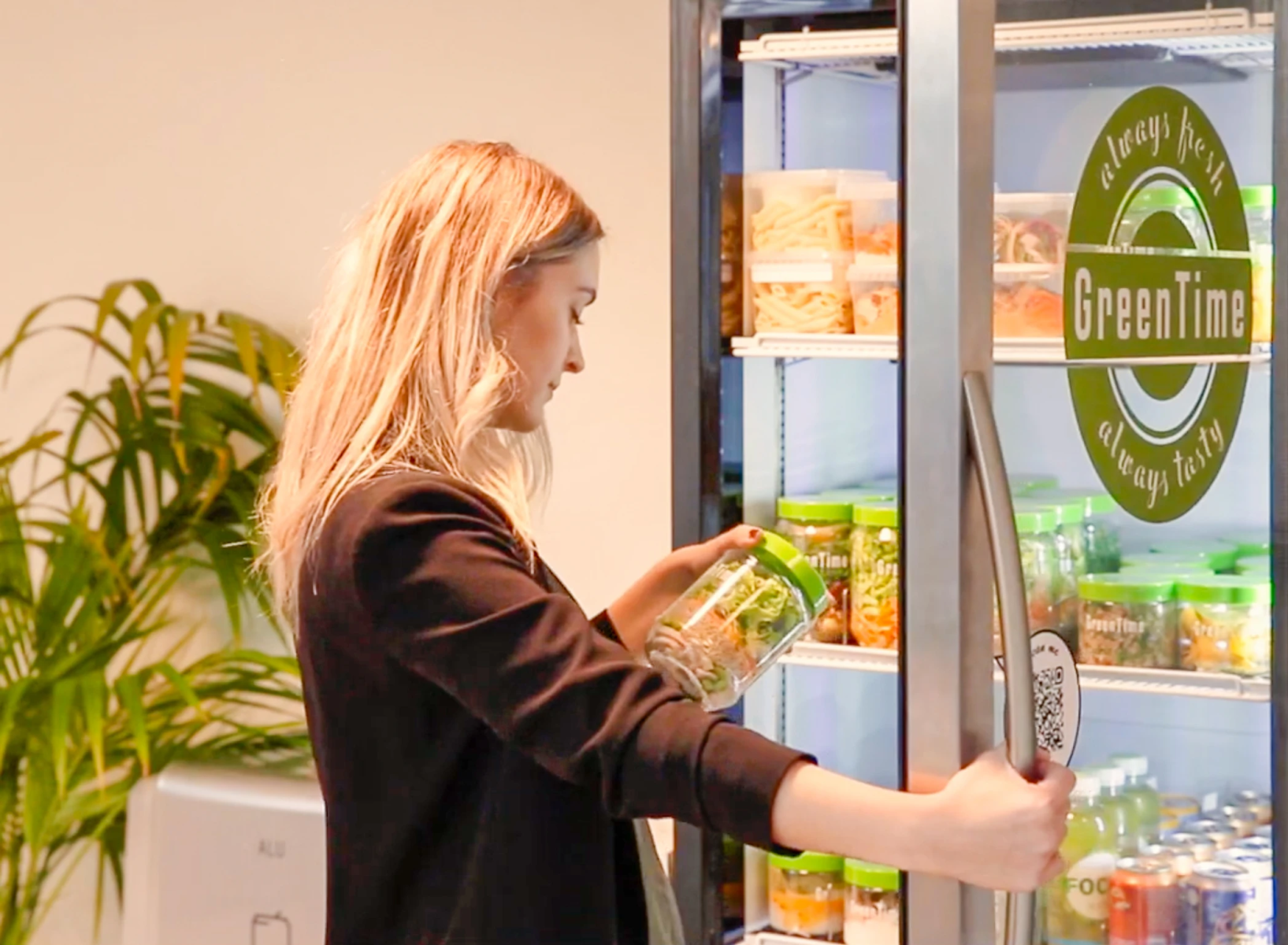 09 Aug

FoodSpot's Microstores: Fresh Food at Your Fingertips

At Coolbreakrooms, we're always on the lookout for innovative solutions that enhance your workplace experience. Today, we're excited to feature FoodSpot's Microstores – a game-changer in the world of breakroom convenience!

FoodSpot is all about empowering people to take control of their own vending experience. With FoodSpot, you have the freedom to choose the food that you want to sell on your own terms. Whether you want to partner with a local restaurant that your employees love or expand the accessibility of your in-house cafeteria by offering its meals in satellite locations, FoodSpot gives you the tools you need to create a customized vending experience that meets your needs. 

More Than Just a Vending Machine
Say goodbye to traditional vending machine options! FoodSpot's Microstores are a breath of fresh air in breakroom refreshments…  These smart fridges are stocked with a delightful assortment of drinks, snacks, cold entrees, and microwaveable meals through partnerships. Therefore, the selections are curated to cater to your taste buds and dietary preferences. It's like having a personalized food market right in your breakroom.
Fuel Your Breaks with FoodSpot, No Matter Where You Are
FoodSpot's Microstores provide a space-efficient solution that is similar to a micro-market service but with the added convenience of being perfect for high-traffic areas. The fridge is secure, and consumers must swipe to unlock it. Therefore, there is no honor system checkout. These Microstores are ideal for busy locations where people require a quick snack or meal on the go.
With a wide range of restaurant quality choices, everyone can find something they enjoy. The impact of FoodSpot's Microstores extends to various locations, including:
Busy Hospitals and Universities:

When cafeteria doors close, the FoodSpot Microstores come to the rescue. They

provide fresh food items that are either produced in the cafeteria or sourced from local vendors. This means that no matter what time of day it is, visitors, staff, and students can always enjoy a variety of fresh options.

Lifestyle Environments:

Fitness centers and apartment/condo complexes are embracing the FoodSpot partnership with local restaurants. Now, you can savor

healthy and delicious meals

and snacks from your favorite hot spots 24/7.

Offices and Shared Work Spaces:

We understand the changing dynamics of office dining. That's why FoodSpot's Microstores are the perfect solution for larger offices transitioning to hybrid work schedules. Keep your employees happy and satisfied with an enticing array of cravable food choices from local restaurants.
FoodSpot's Mission: Empowering Fresh Food Access for All
FoodSpot shares our passion for quality and convenience. As foodservice veterans and FoodTech engineers, they are dedicated to making fresh food accessible to everyone, no matter how busy the schedule or location.
Additionally, the microstore is extremely user-friendly. All you have to do is use your preferred payment method to unlock the door, browse through the enticing range of products, and indulge in your favorite fresh foods and drinks, all at your convenience. Yes, it's really that easy!
Your FoodSpot Microstore, Your Way
We love FoodSpot's Microstores because they empower you to customize your own Coolbreakroom experience. Whether you're a fitness enthusiast, a student burning the midnight oil, or a busy professional juggling work and life, they have something for everyone!
At Coolbreakrooms, we're thrilled to showcase FoodSpot's fresh approach to breakroom convenience. Let these smart fridges add a touch of excitement and cravability to your workplace or community space because fresh food should always be within reach! 
If you're interested in learning more about FoodSpot's Microstores, contact Coolbreakrooms. We specialize in improving breakrooms with cutting-edge technologies and products.