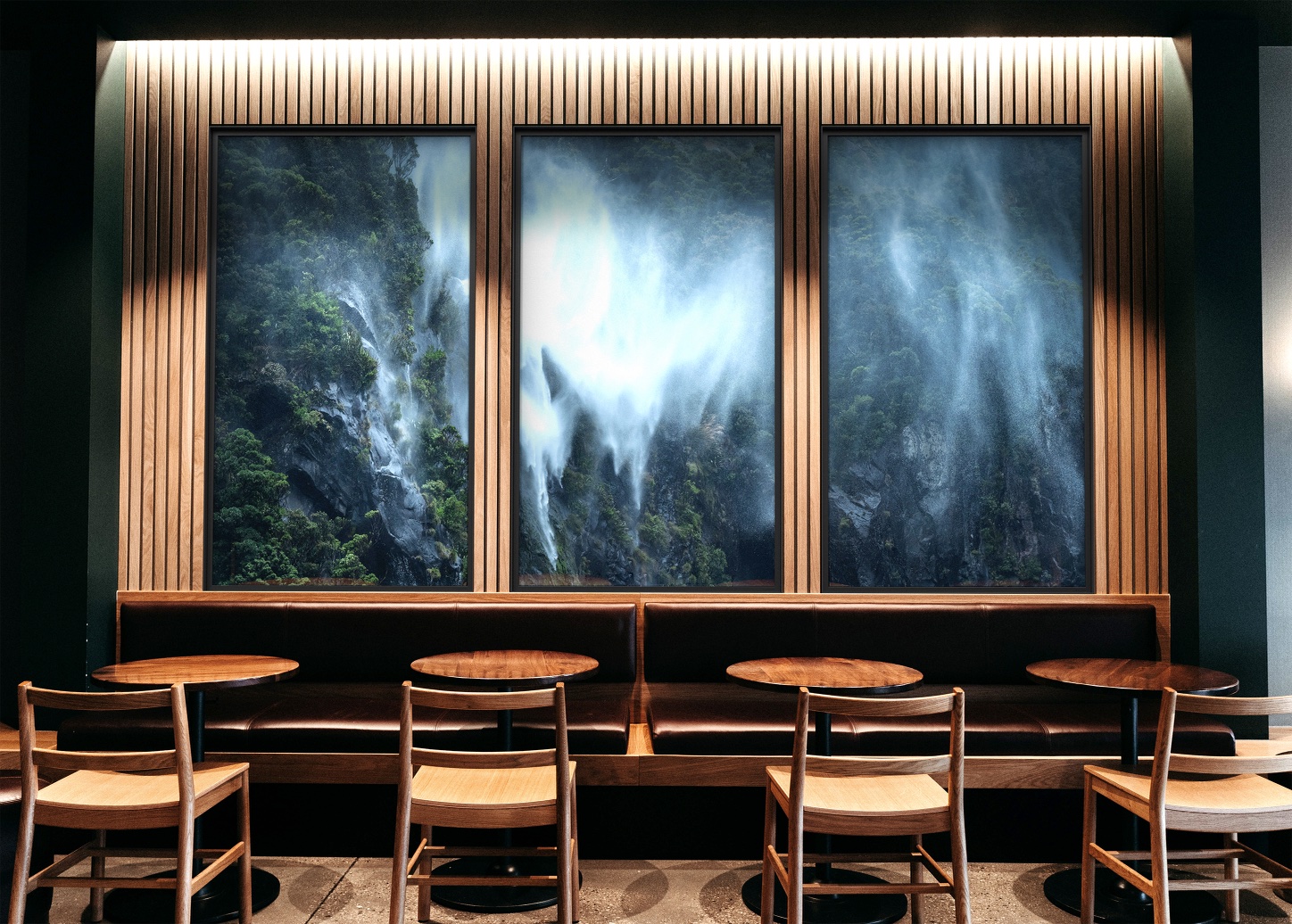 27 Apr

A Virtual Window that Transforms Your Breakroom

LiquidView is revolutionizing interior design and enhancing breakrooms with its extraordinary virtual windows. Its technology makes stunning landscapes from around the world accessible to employees right in their workplace. Read on to discover how LiquidView is curating an incredible experience – and transforming windowless breakrooms into rooms with incredible views.
Professional Installation. Non-Stop Scenic Views
Liquidview virtual windows can transform any room and install on almost any wall. Each window includes a trim-ready installation kit to compliment your interior and replicate the look of a real window. Once these windows come alive, they create an immersive experience that transports your breakroom guests to a whole new world. Watch waves crashing on the beach in Hawaii or snow falling on the mountains in Aspen, Colorado. From waterfalls in the rainforest to the hustle and bustle of New York City, the scenes are awe-inspiring and incredibly real. 
Original Breathtaking Content
How do they do it? LiquidView captures breathtaking views worldwide using 8.6 resolution feature film cameras to ensure the highest high-quality visuals. Every view is photographed by talented, National Geographic-level photographers over a 24-hour period.  Employees experience the landscape's beauty as it naturally unfolds throughout the day. 
The synchronized timing of the virtual windows is designed to match your own local time. And, with various landscapes to choose from, you can hand-select the virtual window to fit your preferences and needs.  You can even change the view when you are ready to experience something new.
Stunning Innovation 
LiquidViews'  technology and awe-inspiring content bring your employees closer to nature. The natural light and outdoor views create an attractive and inspirational work environment. Adding a virtual window means adding fascinating beauty, tranquility, and wonder to your workplace. The impact on your team can include enhanced mood, energy levels, and even sleep patterns. It is a truly innovative way to boost employee morale and make a lasting impression on your clients and guests.
To learn more about LiquidView, check out this short video.
If you are interested in learning more about Liquidview virtual windows, contact Coolbreakrooms. We help clients enhance their breakrooms and workplaces with innovative technologies and products.